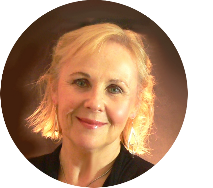 SirenSong-Music.com
BRONWYNEDWARDS
musical catalyst | composer | pianist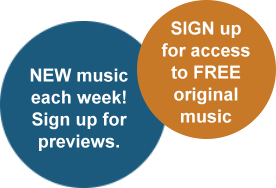 www.SirenSong-Music.com is a catalogue of original music and arrangements
by composer Bronwyn Edwards, with links to online sheet music sales at
www.jwpepper.com and www.musicaneo.com.
Bron also offers a mailing list for news of her latest compositions
and FREE downloads of selected sheet music for her loyal subscribers!
(Your information will NOT be shared with anybody!)
Follow Bron's blog at www.bronwynedwards.com (available April 1, 2017)
A
A Basset is an Asset
Advent Song: Worship Fully, Spend Less, Give More, Love All
Aubergine
Away
B
Be Still
Boy with a Paddle
C
Christmas Boats
Christmas on the Beach
Corroboree
Creative Minds
Cry the Rain
Cup of Joe
D
Destined
E
Easter Introit
Eilean Fraioch
Enlightenment
F
Ferry
For the Love of Others (We are the Lord's Hands)
G
Gift, The
Good Fortune
Gracie
H
He Could
Home
Home: A Place of Wonder (Finale)
How Lovely Is Thy Dwelling Place
I
J
K
Katrina Dawn
L
Late Bloomer
Leonosa (#3 from Vashon Suite: No Bridges)
Let us Gather and Praise the Lord (Call to Worship)
Leviathan
Light of the Window
Little Bit
Lost and Found
M
Martha's Hands, Mary's Mind
Midnight Muse
Mother Hymn
N
No Bridges
O
P
Poodle Song, The
Potter, The
Power, The
Procession
Promise, The
Q
Quintessence
R
Rain Drum
Rain
Regrets
Risen
Road to Emmaus, The
S
Sea Shore
Secret Destination
Sentinels
She Loves the Rain
Shepherds' Farewell
Snow Queen, The
Strawberry Kisses (#6 from Vashon Suite: No Bridges)
Sweet Hour of Prayer
Swimming with Dolphins
T
Turn! Turn! Turn!
U
V
-
W
Wexford Carol
Wild Geese
Wings Over Colvos Passage
Wonder, The
Wonderful Counselor
Wonderful Story, The
WonderLight
XYZ